Homepage
Carrying Bag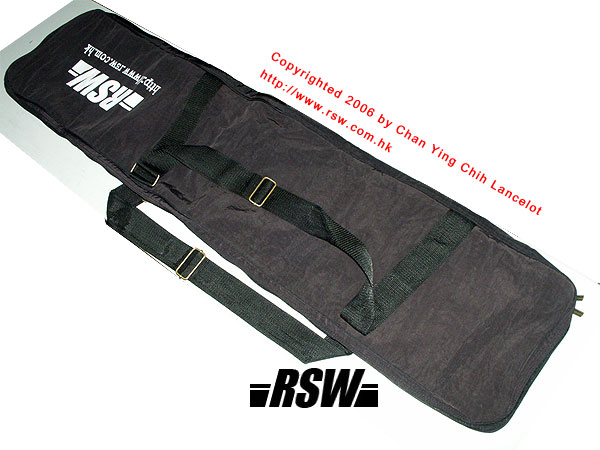 Price: Out of production
Sold: 312
The Realistic Sparring Weapons carrying bag is large enough to house any model of our swords. Moreover, it's also useful in transporting real swords. The bag is designed with the capability of carrying European Bastard Sword with its wide guard in mind. So this is not a common carrying bag you may find in the market, which is only capable of housing Chinese Jian or Japanese Katana.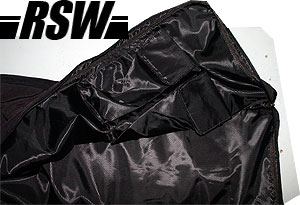 A pair of pockets for magazine clips or maintenance oil for swords.

The straps were set off center to let the weight concentrate at the bottom end of the bag to prevent flipping around.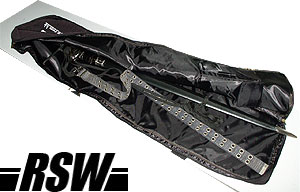 Double zipper design allowed the opening to be customizable for containing overly large items.

The opening was large that one could retrieve the items from the side, thus allowing a high degree of freedom of items placement.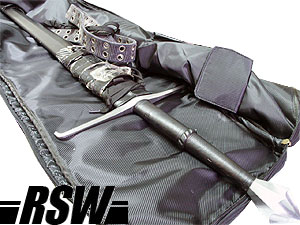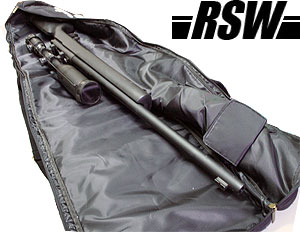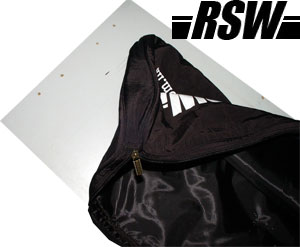 Additional padding at the bottom end to prevent puncture due to overweight or overly sharp objects.

Made of lightweight material to decrease shipping charge.

Padded panels to conceal the silhouette of the items.
Specifications
Overall Length: 48"
Overall Width: 11"
Weight: 1 lbs 7oz
For international order, we accept payment through PayPal. Please email for details.
Disclaimer: By placing an order, the buyer represents that the products ordered will be used in a lawful manner. Lancelot Chan Ying Chih will not be held liable for the misuse of any product purchased from us or any of our distributors & dealers. You agree to indemnify and hold harmless either the company, its owners, investors, board members, and staff against any and all claims, demands, actions, or proceedings, resulting in injury, death or damages, losses, and/or liabilities, costs and expenses, including attorney fees, relating to or arising out of any claim asserted by you against the aforementioned companies.