Real Sword - Chinese Qing Dao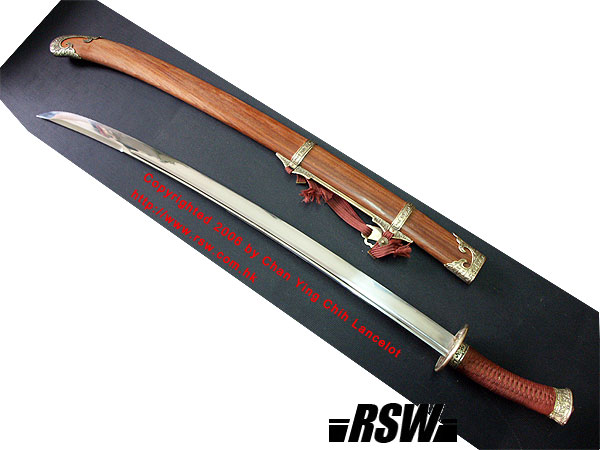 Price: 4160 HKD / 582.4 USD
Sold: 2
Chinese Qing Dao were popular in Qing dynasty and this sword was made in the style of officer's swords. The shape might have been influenced by multi-cultures. Among them the most significant were Chinese and Japanese. Some examples shown unique characteristics of Indian, Turkish and Mongolian as well. This style of Dao was applicable to both infantry and cavalry in cut and thrust style. It was easy to draw from the sheath as well, thus became popular among officers and guards. It was different from modern Wushu Dao that it featured a narrower blade than the latter one, weighing 2 lbs or more, balanced at 40% of the overall length. This particular piece of modern made Qing Dao had the same balance point as the antique, hence the handling characteristics were superb, being fast and smooth. We did a test cutting and the result was excellent where the first strike split the plastic bottle with the bottom half staying at the same place without being moved by the impact at all.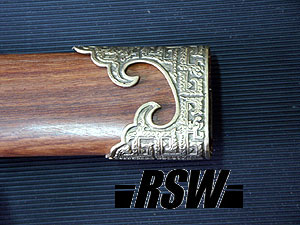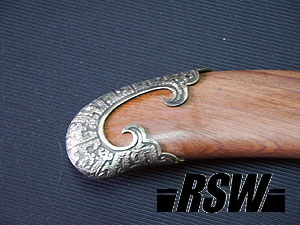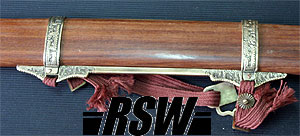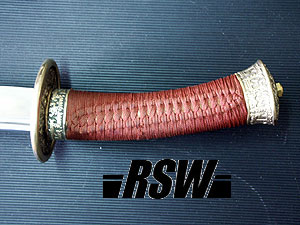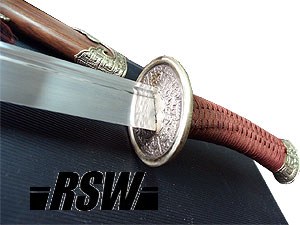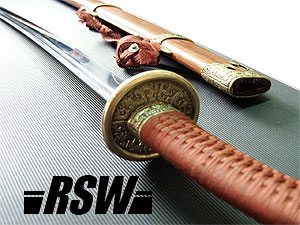 The fittings on the sword.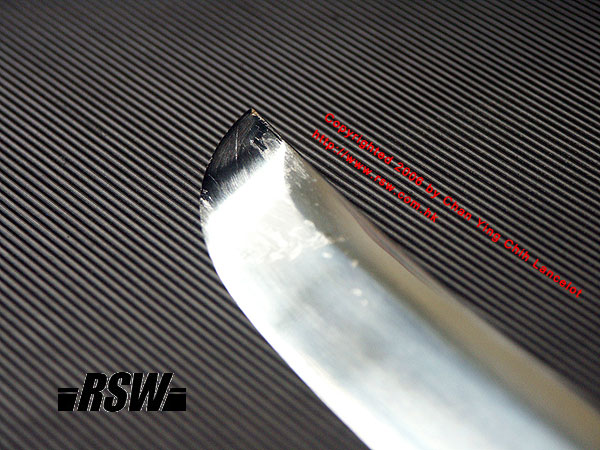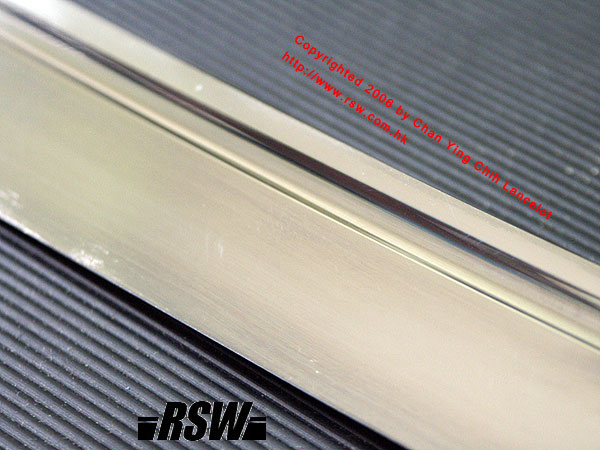 The edge geometry was flat grind and the edge was very sharp.
Specifications (slight variance occurs due to the nature of handmade)
Overall Length: 36"
Blade Length: 29"
Weight: 2 lbs
Center of gravity: 7.25" from the guard
Blade thickness: 6mm at base, 4.5mm at tip
Blade width: 1.375" at base
*This is a sharp sword and could be lethally dangerous to the user and anybody nearby.
For international order, we accept payment through PayPal. Please email for details.
Disclaimer: By placing an order, the buyer represents that the products ordered will be used in a lawful manner. Lancelot Chan Ying Chih will not be held liable for the misuse of any product purchased from us or any of our distributors & dealers. You agree to indemnify and hold harmless either the company, its owners, investors, board members, and staff against any and all claims, demands, actions, or proceedings, resulting in injury, death or damages, losses, and/or liabilities, costs and expenses, including attorney fees, relating to or arising out of any claim asserted by you against the aforementioned companies.