Expert Grade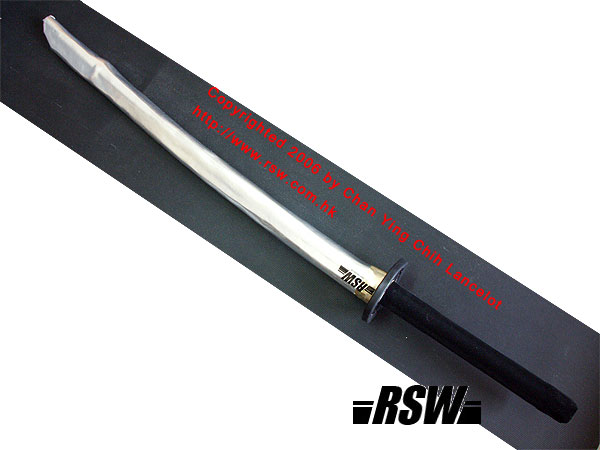 Expert Grade Katana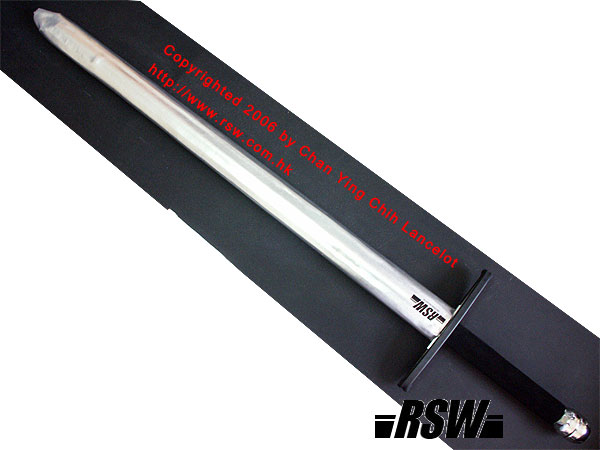 Expert Grade Bastard Sword
With the same price of the master grade model + rubber rimmed guard option, we introduce you the Expert Grade Realistic Sparring Weapons!
In addition to the high handling realism of the master grade, the Expert Grade also featured thinner blade cross section than the products of the other grades, while sharing approximately the same degree of shock absorption power along the edges with them. Well, maybe a little bit harder. For those who believed in "no pain, no gain" in martial arts training, this may be a bonus though. Nevertheless, the result was a more realistic appearing blade with the more discernable edges, flats and spine. Besides, the blade contacts and handling were better simulated too due to the reduced blade thickness. The only concern was hitting someone with the spine or flats of the sword, though. The reduced padding on these areas may inflict heavier impact upon your practice partners. Thus correct blade alignment during sparring was necessary, hence the name "Expert Grade". Of course, wearing padded armor like a gambeson would definitely help.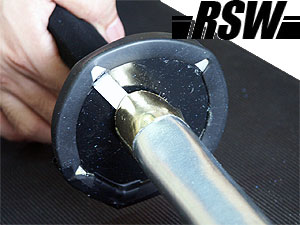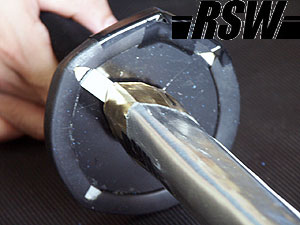 The Expert Grade Katana's spine in the photo on the left and the edge in the photo on the right were both very easy to tell.


The tip of the Expert Grade Katana were made in one-piece construction.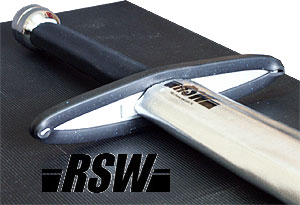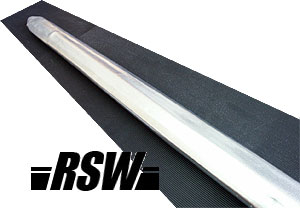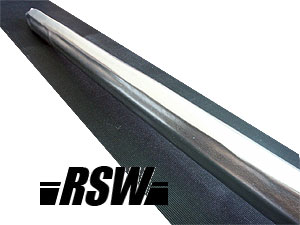 The flats and edges of the Expert Grade double-edged sword were also easily discernable.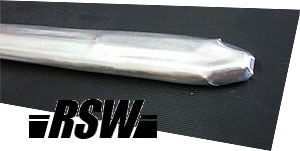 Just as the Expert Grade Katana, the bastard sword's tip was also made in one-piece construction.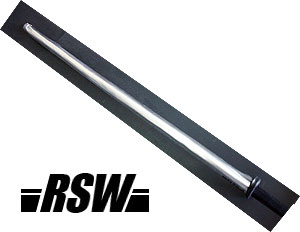 The sword was a lot thinner on the plane of the edges.
For international order, we accept payment through PayPal. Please email for details.
Disclaimer: By placing an order, the buyer represents that the products ordered will be used in a lawful manner. Lancelot Chan Ying Chih will not be held liable for the misuse of any product purchased from us or any of our distributors & dealers. You agree to indemnify and hold harmless either the company, its owners, investors, board members, and staff against any and all claims, demands, actions, or proceedings, resulting in injury, death or damages, losses, and/or liabilities, costs and expenses, including attorney fees, relating to or arising out of any claim asserted by you against the aforementioned companies.